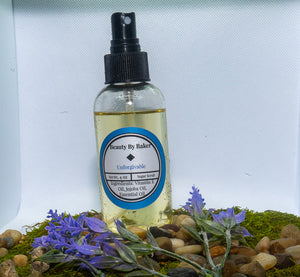 Moisturizing Body Oil Spray for Glowing Skin.
Ingredients: Pure Vitamin E oil and all-natural Sunflower Oil


Directions: Spray on the skin after a shower or bath and begin to massage the skin. It will leave your skin soft and hydrated once it has been absorbed into the skin.
Love This
Cologne without the additives and great for the skin. I'm addicted!